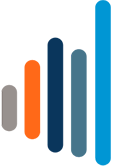 CSP's CX leaders at your disposal
Whether you're looking to carve out a successful customer journey that leads to increased satisfaction and loyalty, or to integrate innovative customer advocacy initiatives within your organization, the VoC and Voice of Employee experts at CSP are your best resource for tailored solutions that lead to both engagement and profitability, regardless of your business sector.
Ready to make a significant difference in the lives of your customers by converting excellent customer satisfaction into your organization's most valuable asset?
Contact CSP's CX specialists to get started by either dialing 800.841.7954 ext. 101 or filling out the form at your earliest convenience.