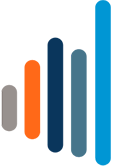 CSP's CX leaders at your disposal
At CSP, our VoC and Voice of Employee professionals provide tailored solutions that drive engagement and profitability for businesses in any sector. Whether you want to improve customer satisfaction and loyalty, or integrate innovative customer advocacy initiatives, we have the resources and expertise to help you succeed. Make a significant difference in your customers' lives and transform customer satisfaction into your organization's most valuable asset. Contact us now to get started.
Contact CSP's CX specialists to get started by either dialing 800.841.7954 ext. 101 or filling out the form at your earliest convenience.